"Get Up! Get Out! & Dance!"
May 8, 2021
@ LifeAustin Amphitheatre *8901 Highway 71 West, Austin, TX 78735*
Showtimes:
11:00am, 12:00pm, 1:00pm, 2:00pm, 3:00pm, 4:00pm, 5:00pm
Items
*Recital T-shirt = $25
Available in Youth Extra Small – Adult 2XL
T-shirts will be grey in color with Recital graphics printed on the front. Preorders only. Orders must be placed by April 12th. T-shirts will be passed out in class the week of May 1-7.
*Recital Video (digital download)
Family with 1 Performer = $15
Family with 2 or more Performers = $20
*Premiere Dance Center Plush Unicorn = $17
10" plush unicorn with rainbow fur accents, complete with a Premiere Dance Center t-shirt
Limited supply available. Pre-purchased unicorns will be available for pick-up on May 8th at the recital.
Recital Pictures by Michelle Loconto – You can sign up for this below!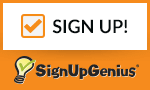 Important Things to Know
Dress Rehearsal will take place during your students weekly class, May 1-7.
Guest limits will be based on Covid restrictions at the time of the performance.
Dancers must remain backstage (outdoors) with their teacher for the duration of their show.
Videography and Photography will be PROHIBITED during the performance.
Flower & Candy Bouquets will be available for purchase on site, May 8th.